Instructions
This extension was originally developed by Lord Taser.  Upon request of the original author, ownership and future development was transferred to mattekure.
The COP - Spell Threat extension is designed for D&D 5E.  The extension adds a visible threat range indicator to maps for PC spells and powers.
The range indicator can be displayed by hovering the mouse cursor over the Magnifying glass to the right of the spell or power in the PC's character sheet. They will only be visible to the player who owns the PC.  The PC must be in the combat tracker and added to a map from the combat tracker to work.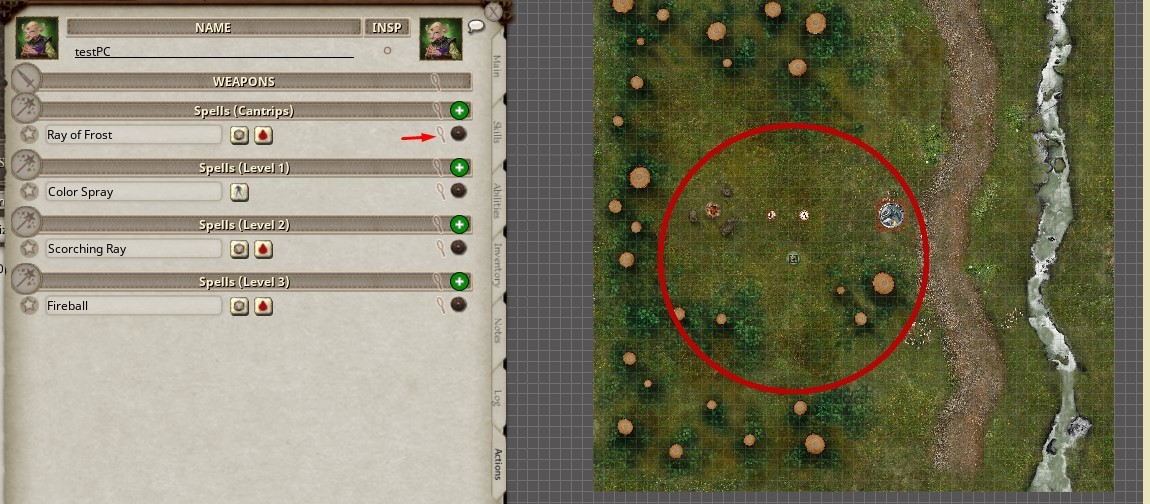 Example: Ray of Frost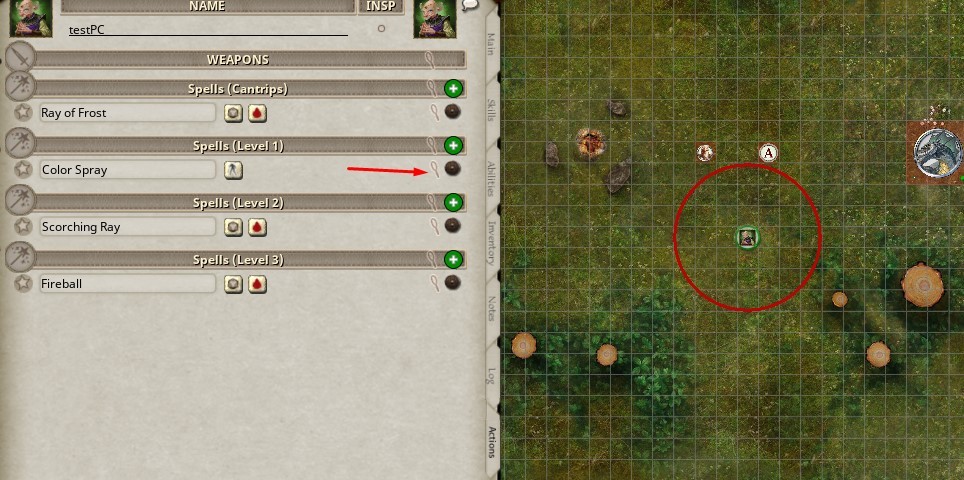 Example: Color Spray
Options
This extension allows you to customize 2 options.  The Color of the threat range indicator, and the shape.  By default the color is Red and the shape is a circle.  Each PC may select their own preferred color and shape.  The available colors are:
red
lime
blue
yellow
cyan
magenta
silver
gray
maroon
olive
green
purple
teal
navy
orange
pink
black
white
dice (If dice is selected, the threat field will be drawn using the dice color of the currently selected entity.
The shape of the threat field can also be set to square.