Finding Sounds
Sounds can be found by using a combination of text search and filters.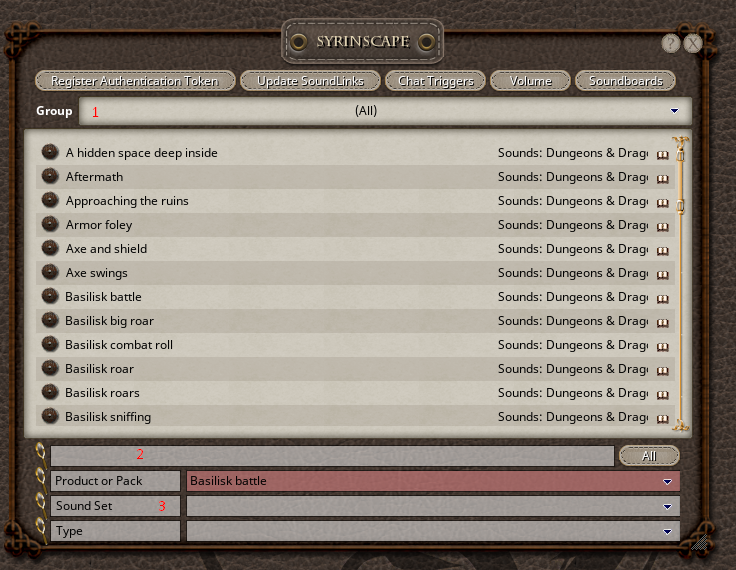 #1 Group:  The group dropdown selection is the broadest filter available.  There is one special group which contains 3 sound records that are not generated by Syrinscape.  The Stop All buttons can be found in the Syrinscape Sounds group.

#2 Text Search: Type in text here to search for sounds.
#3 Filters: The Sound Set and Type filters are the most commonly used.  Use the Type filter to select One-shots, Moods, or other element types.