Installation, Updating and Enabling
This extension was originally sold on DMsGuild and has since been migrated to the Fantasy Grounds Forge.  Although the extension is no longer for sale on DMsGuild, all updates are published to both DMsGuild and the Forge, so no repurchase is necessary.
Installation and Updating
Forge
Once the extension has been purchased on the Forge, it will be installed when an update is run.  Open Fantasy Grounds Unity, and select "Check for Updates".  Updates will automatically be downloaded whenever the "Check for Updates" button is pushed.  See Enable Extension below.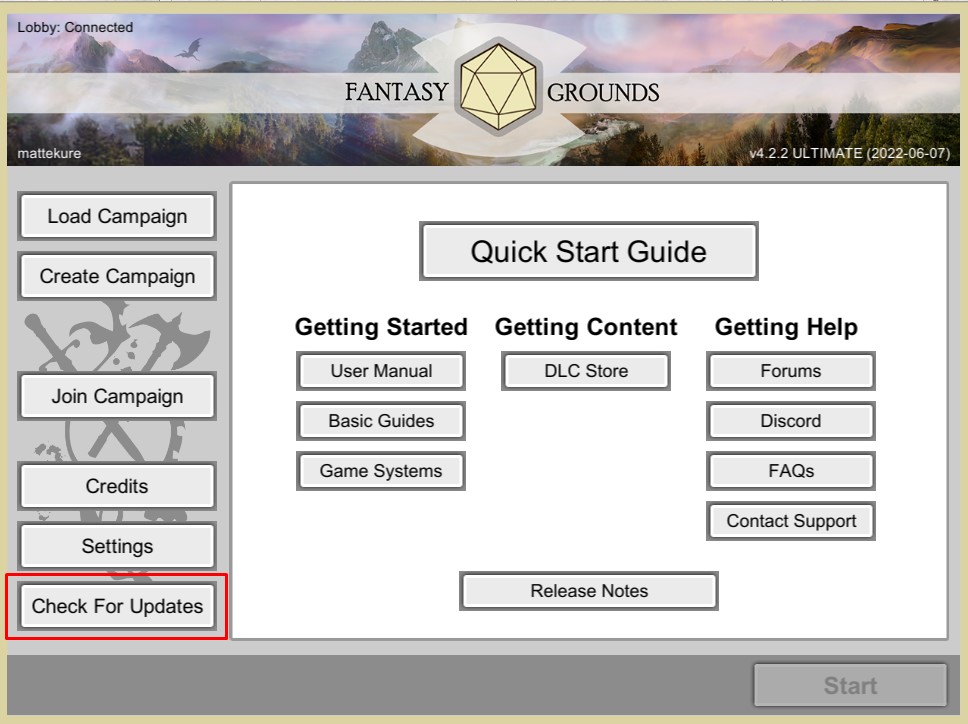 DMsGuild
Installation files for this extension can be found in your DMsGuild library.
https://www.dmsguild.com/my_library.php 
Search for "Syrinscape" and download the extension and module.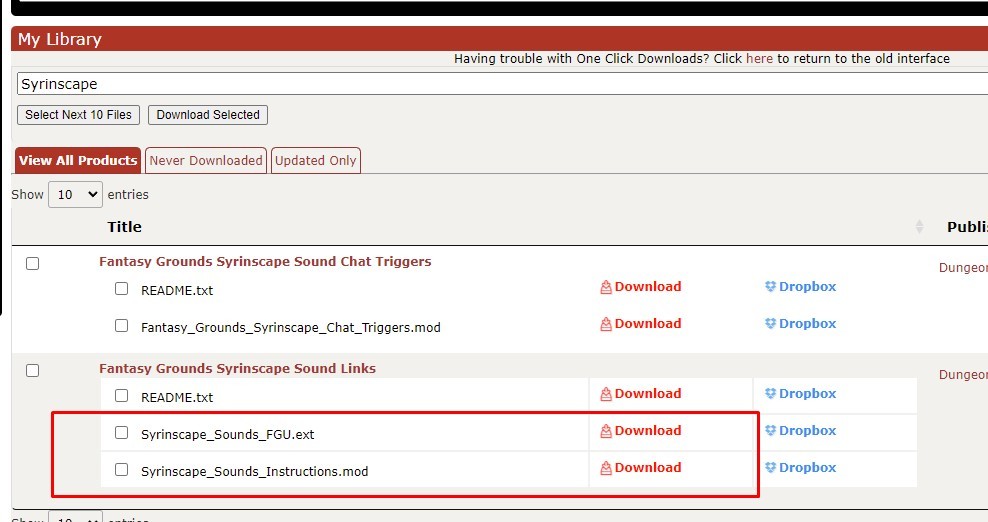 After downloading the extension and instruction module, they must be copied to the Fantasy Grounds data directory into the relative directories.  The FG Data directory can be accessed by selecting the Folder icon on the launch page.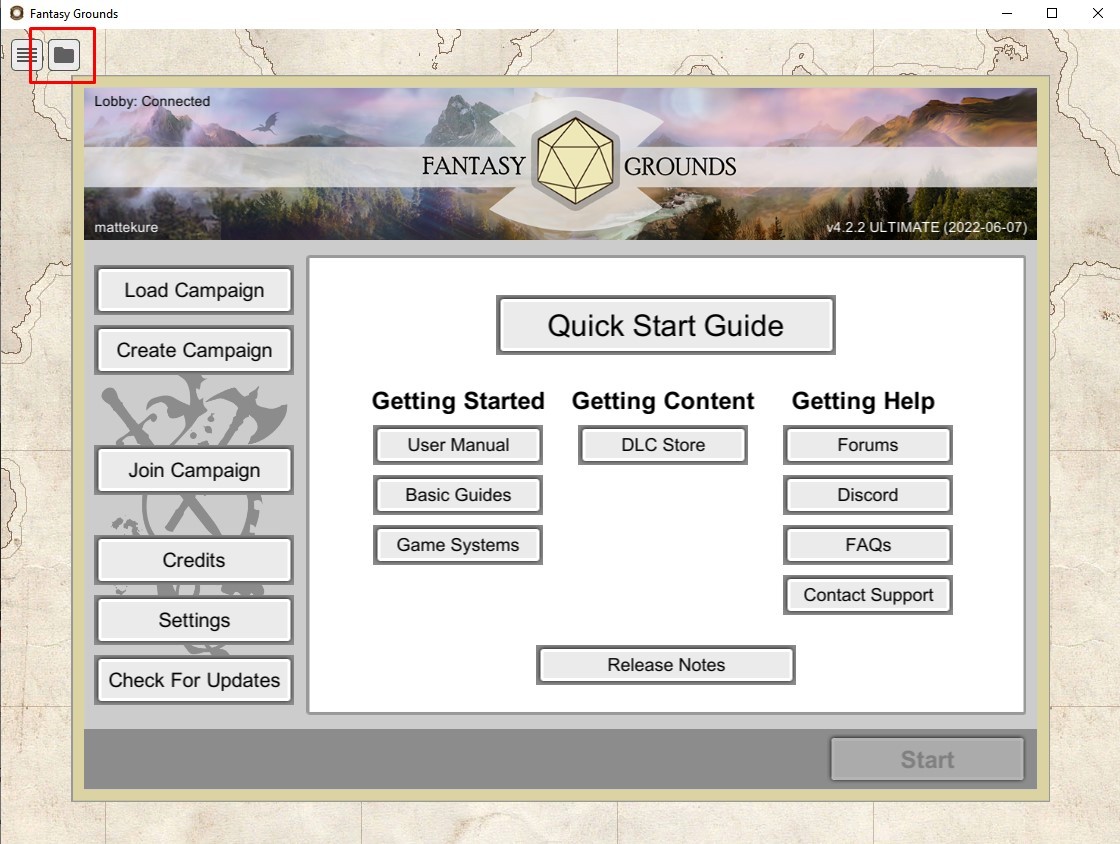 Copy the extension and instruction module to the appropriate directories.  Make sure to check for any old or duplicate copies as sometimes DMsGuild will change the naming of the files.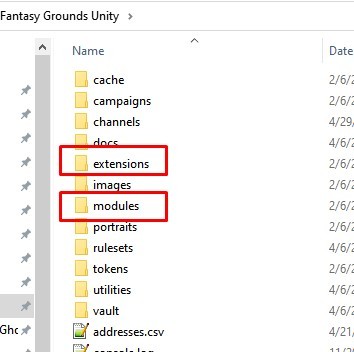 Restart Fantasy Grounds
Enable Extension
After the extension and module has been installed, you must enable the extension for your campaign.  On the FG Load Campaign screen, select your campaign, select the Syrinscape Sounds FGU entry on the extensions list, then load the campaign